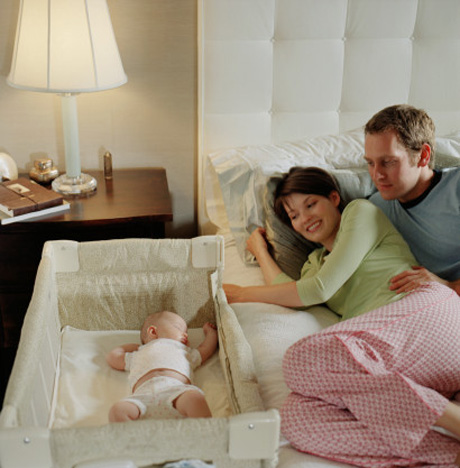 May 28 2009 - 3:00pm
Finding a place where baby can sleep and mamas can relax is the subject of much debate. Attachment parenting experts and nursing moms tout the conveniences and bonding experience created through co-sleeping, while many doctors and experts point out the safety risks associated with the practice.
Despite the fact that the American Academy of Pediatrics and CDC have linked co-sleeping to an increase in infant suffocation rates, 53 percent of lilsugar readers haven't changed their views on deciding to snuggle up with their tots. For those looking for safer alternatives to the family bed for their newborns, we've rounded up some of our favorite in-room options.