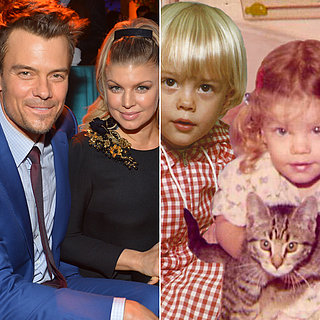 Feb 18 2013 - 11:40am
Congrats to Fergie and Josh Duhamel, who today announced that they're expecting their first chid via Twitter. "Josh & Me & BABY makes three!!!," the proud mom-to-be tweeted, along with the hashtag "#mylovelybabybump," and this adorable collage of the couple's baby pictures.
While some celebs keep their pregnancies under wraps for as long as possible, others prefer to spread the news on their own terms, be it via social media, or on stage. From Beyoncé's unforgettable VMA performance to Busy Philipps's tweeted pregnancy test, take a look at how these 13 famous mamas shared their exciting baby announcements with their fans.