Celebrity Moms With Tattoos
Mom Tatts: Guess the Inked Celebrity!
Plenty of celeb mamas have great careers and some permanent ink. Many of the women added to their existing body art once they had a baby. Take a look at these tattoos and see if you can guess which mama bares it.
1 of 10
Which mama's wings might have inspired her son's name?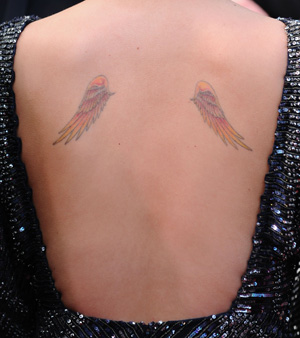 Victoria Beckham
Nicole Richie
Sheryl Crow
2 of 10
Which Christina permanently put her name on her neck?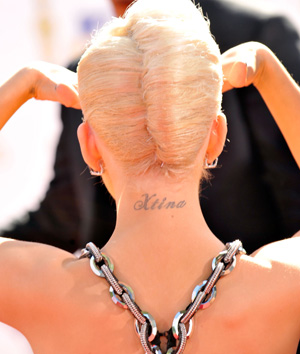 Christina Aguilera
Christina Applegate
Christina Hendricks
3 of 10
Which mama has a Sanskrit word tattooed on her wrist?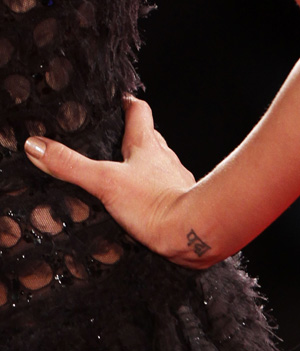 Ashlee Simpson
Angelina Jolie
Jessica Alba
4 of 10
Which star mama has a set of pink lips on her right arm?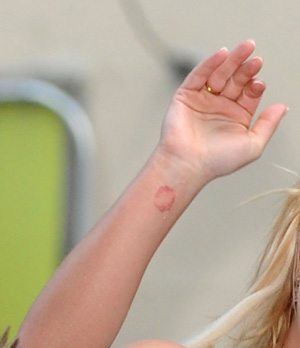 Kelly Ripa
Britney Spears
Gisele Bundchen
5 of 10
Which famously inked mom has six geographic coordinates on her arm?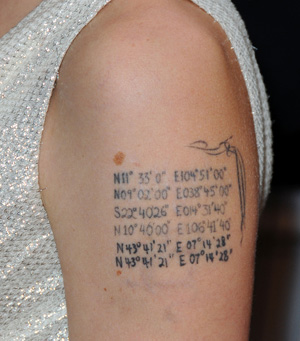 Victoria Beckham
Pamela Anderson
Angelina Jolie
6 of 10
Which mom has two tiny cherries inked on her ankle?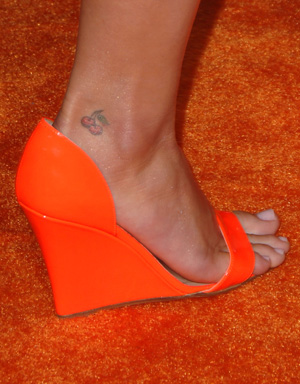 Tori Spelling
Julianne Moore
Jennifer Garner
7 of 10
Which mama has some Hebrew running down the back of her neck.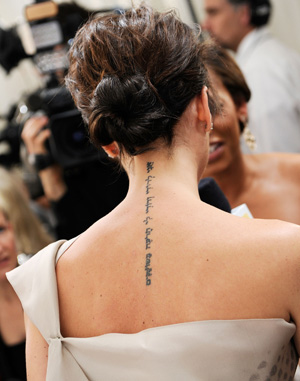 Demi Moore
Julia Roberts
Victoria Beckham
8 of 10
Which mom has a little star on her arm?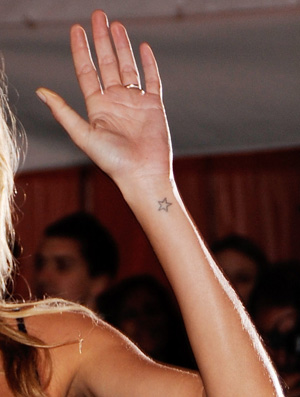 Gisele Bundchen
Julia Roberts
Sarah Jessica Parker
9 of 10
Which mama's inside arm tattoo was an anniversary present?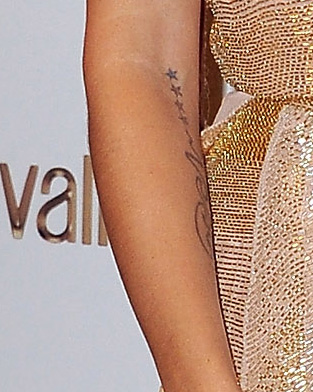 Naomi Watts
Kelly Ripa
Heidi Klum
10 of 10
Which mama is also sporting a double cherry tattoo?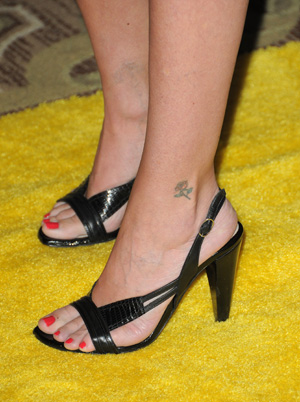 Sarah Michelle Gellar
Ashlee Simpson Wentz
Katherine Heigl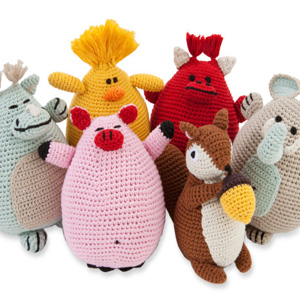 next slidequiz
Dog and Baby Toys: Can You Tell the Difference?