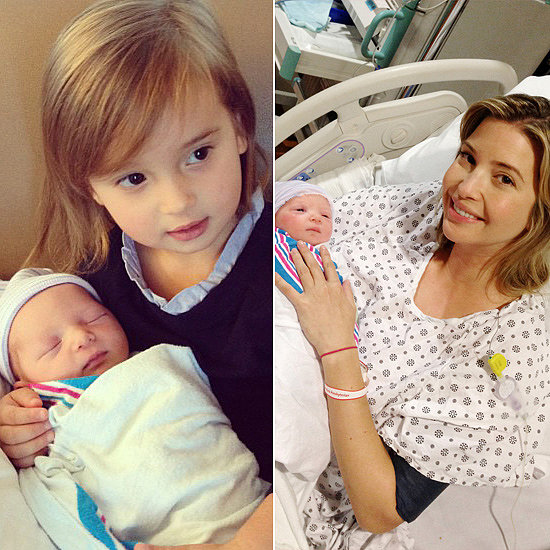 Oct 16 2013 - 6:53am
Ivanka Trump and Jared Kushner welcomed their second child, a baby boy, to the world on Oct. 14, and the enterprising businesswoman and proud mama was quick to share the news with her fans and followers. "Please join in our joy as we welcome Joseph Frederick Kushner, named after each of our paternal grandfathers, both master builders of their generation and inspiring patriarchs of their families," Trump wrote on her Tumblr page. Joseph will join his big sister, 2-year-old Arabella Rose, who's clearly been practicing on her baby dolls!
For a long time running, it seemed People had a monopoly on introductory celebrity baby photos. Nicole Richie, Christina Aguilera, Jennifer Lopez, and the Jolie-Pitts all turned to the well-established magazine to show off their newest family members. However, today, many celebs are turning to competitors who are doling out generous offerings to new parents. Others are releasing their own photos — either on their own or through photo agencies — to bypass the whole magazine scenario. See how your favorite Tinseltown parents debuted their little ones, and tell us how you think the newest Hollywood babies will be introduced to us!