Breast-Feeding and Breast Cancer
Could Nursing Reduce the Chances of Breast Cancer in Moms?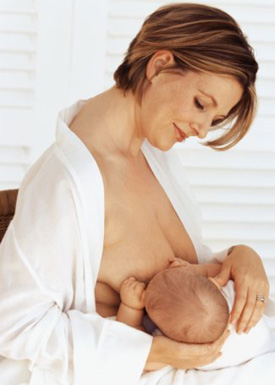 While the debate over whether breast-feeding leads to smarter and skinnier children continues, the list of perks for mamas grows. Women claim it helps with everything from shedding the postpartum pounds to cutting the budget. A new report claims that women with a family history of breast cancer can reduce their risk by nursing. Take our quiz to learn more about the link that's been discovered.