Congrats to Christina Aguilera [1] and her fiancé, Matthew Rutler, who welcomed a daughter [2] in LA on Saturday afternoon. Christina gave birth via C-section a month after her baby shower, where this crazy cake made headlines. Just take a minute to soak in all of those graphic details (and it's very detailed). We wonder what the new addition is going to think when she's old enough to get a glimpse of this!
While she may be the most famous, Christina's not the only mom-to-be whose baby shower cake put a shocking twist on tradition. When you think of a baby shower cake [3], you usually envision pink, blue, perhaps a teddy bear, stroller, or floral motif. Or at least that's what you'd like to envision. But extreme pregnancy and new baby-themed cakes are popping up at showers across the country, and sometimes, it's not pretty. Check out Christina's, plus 15 more cakes that we're pretty sure went just a little bit too far.
Source: Getty [4]
NSFW
Can you imagine the conversation between the person who ordered this cake and the bakery? "I was thinking roses around the border and childbirth as the focal point . . ."
Source: Cakewrecks [5]
Ahhh!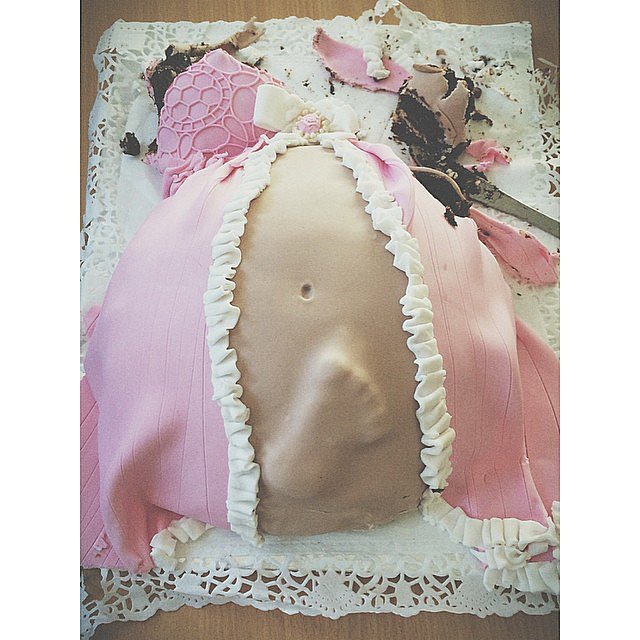 The lacy negligee! The person who attacked the chocolate boob! That foot! It's all too much.
Source: Instagram user rocknreels [6]
Feeling Blue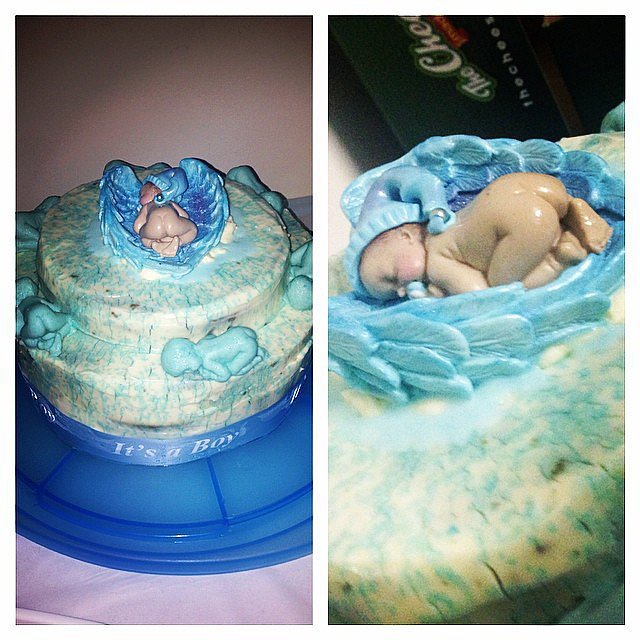 Why, oh why, are these bitty babies blue!?
Source: Instagram user jayyhatch [7]
Sonogram Cake
This mom really got her money's worth out of her 3D ultrasound. Yikes.
Source: Cakewrecks [8]
Kick Back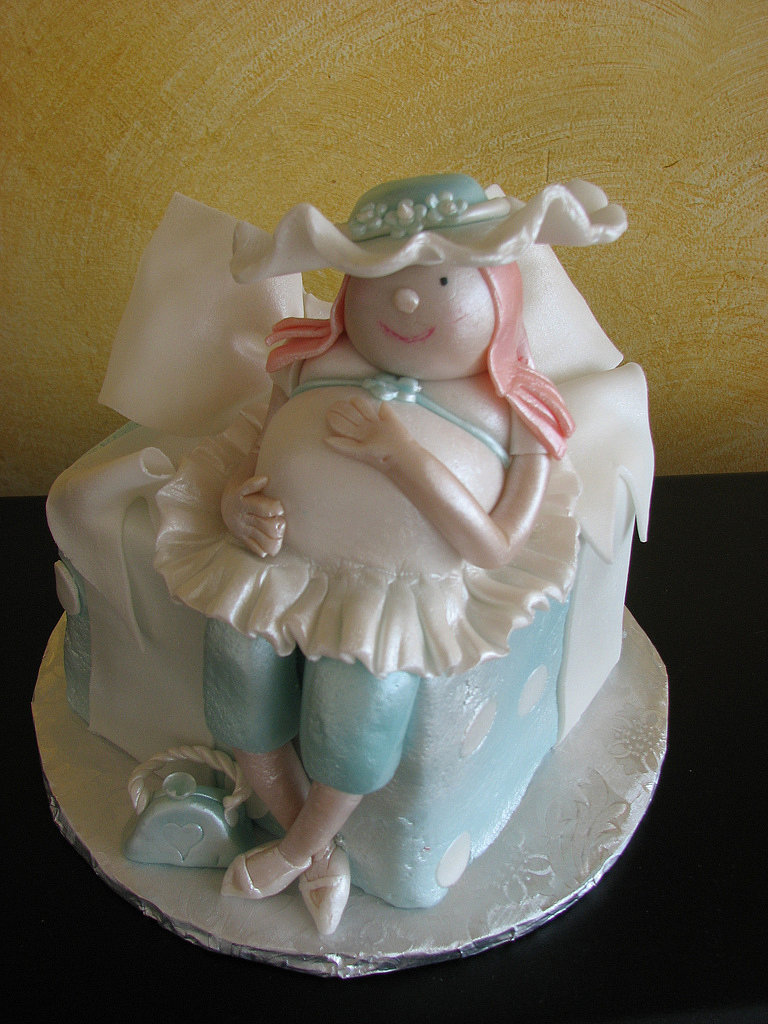 She's just not appetizing, is she?
Source: Flickr user Charles Street Bakery [9]
Whoa, Mama!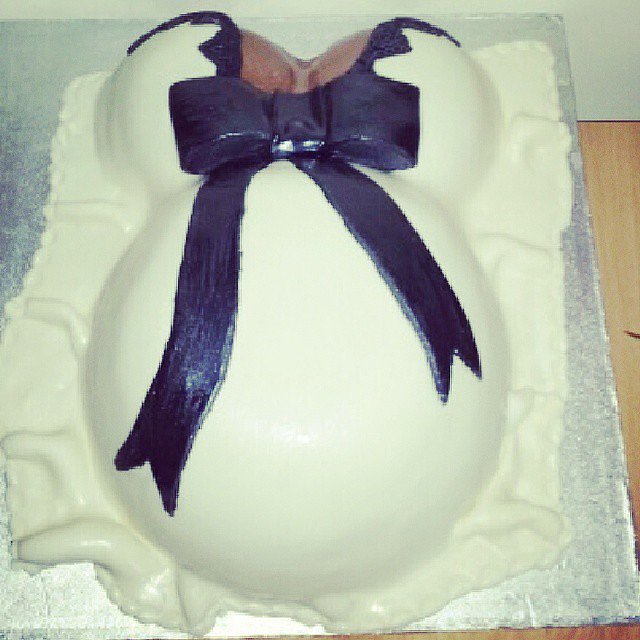 Hello, unnecessary (edible) cleavage.
Source: Instagram user haleemabmj [10]
Scariest-Ever Hand on Pregnant Belly
Where do we even begin with this pregnant belly concoction [11]? Is it the well-endowed "mom"'s nipple detail, the patriotic nail art, or the shape of that eerie hand? The combo is just too much to handle.
Source: Cakewrecks [12]
Help! I'm Stuck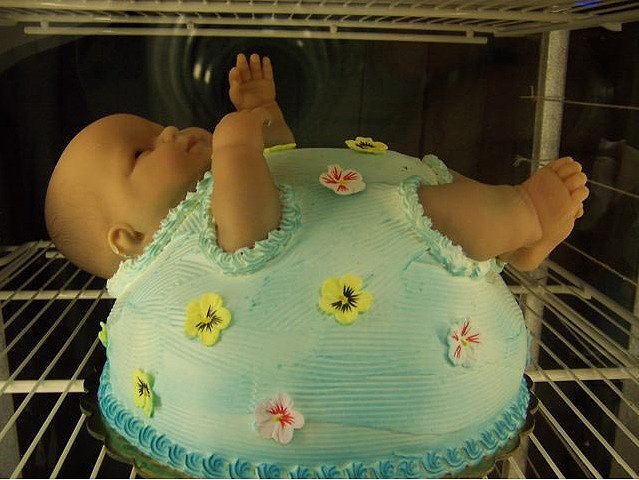 We're claustrophobic just looking at this poor (and just a bit too lifelike) babe!
Source: Sarcastic Sarcasms [13]
A Baby Sandwich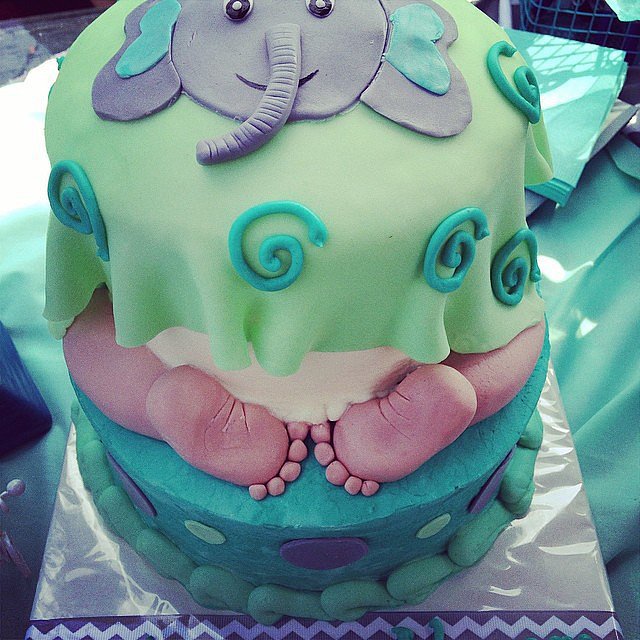 Why, oh why, would a tiered cake feature a tier of . . . a folded-up baby!?
Source: Instagram user amyeliz1231 [14]
Moody Mama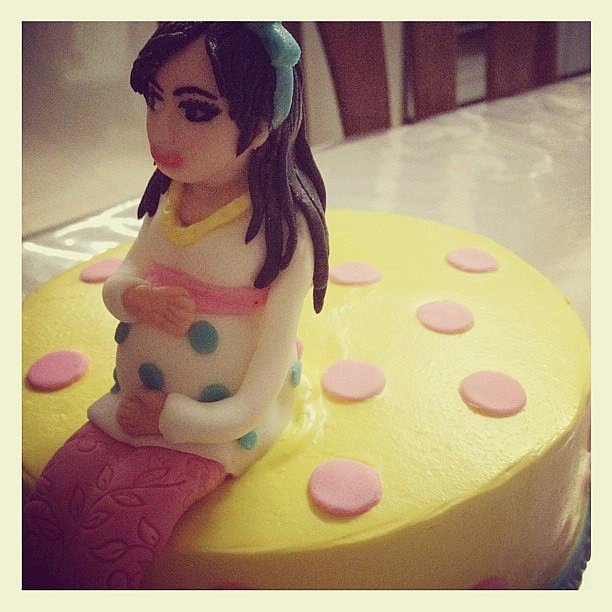 She looks really thrilled about this baby, doesn't she?
Source: Instagram user ladiey_gege [15]
Water Birth
In case her friends and family aren't able to make it to the actual home birth, there's this edible alternative . . .
Source: Cakewrecks [16]
Hello, World!
No comment on this one. None.
Source: Cakewrecks [17]
Special Effects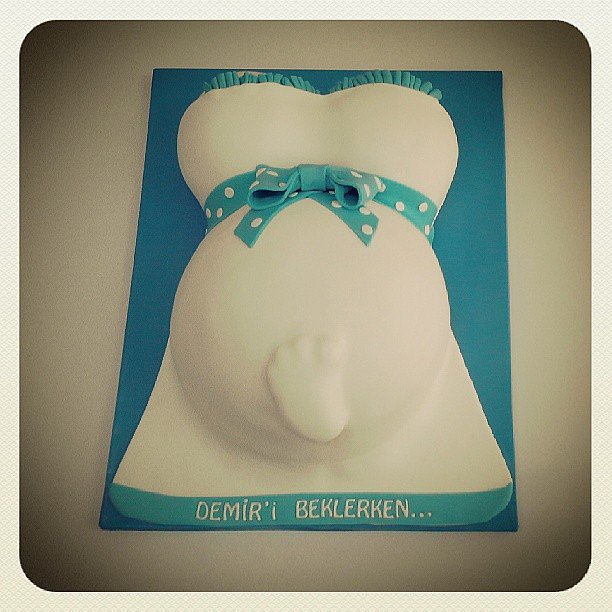 The realism is just a bit too much.
Source: Instagram user bediskurabiye [18]
Ride 'Em, Baby!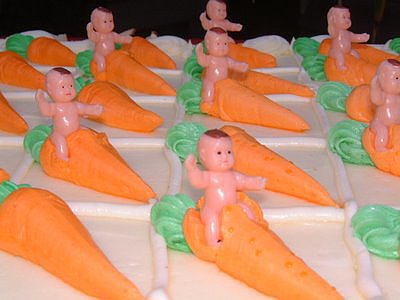 This, friends, is the stuff nightmares are made of.
Source: Jessica Writes [19]
Pageant Baby Popping Out of Limbless Body
Yikes! This pageant-winning baby [20] somehow popped out of a limbless body. Even if her mom's "body" had a head and arms, it would still be tough to stomach this creation.
Source: Blogspot Alison [21]
Another Look at XTina's (Sort Of) Sweet Treat
Is Christina's cake hilarious or horrendous?! Don't let the white dress and floral crown fool you, this mom-to-be definitely hasn't lost her edge.