After my baby was born, I was thrilled to plow through my maternity clothes and share, store, or toss them. But it didn't take long for me to realize that there was a whole new wardrobe consideration that I'd have to factor in — easy access for nursing my little round-the-clock eater. The Summer sundresses that I'd planned on layering with sweaters or a jean jacket simply weren't doing the trick.
While revamping your entire closet shouldn't be necessary, incorporating a few well-thought-out pieces will make a world of difference. When you're entertaining the onslaught of new-baby visitors and attempting to get out of the house in those early days, there's nothing worse than finding yourself in an awkward outfit dilemma. Any or all of these eight finds for Fall will ensure that you're able to feed your babe easily and modestly — at home or on the go.
White + Warren Cashmere Link Stitch Collar Cardigan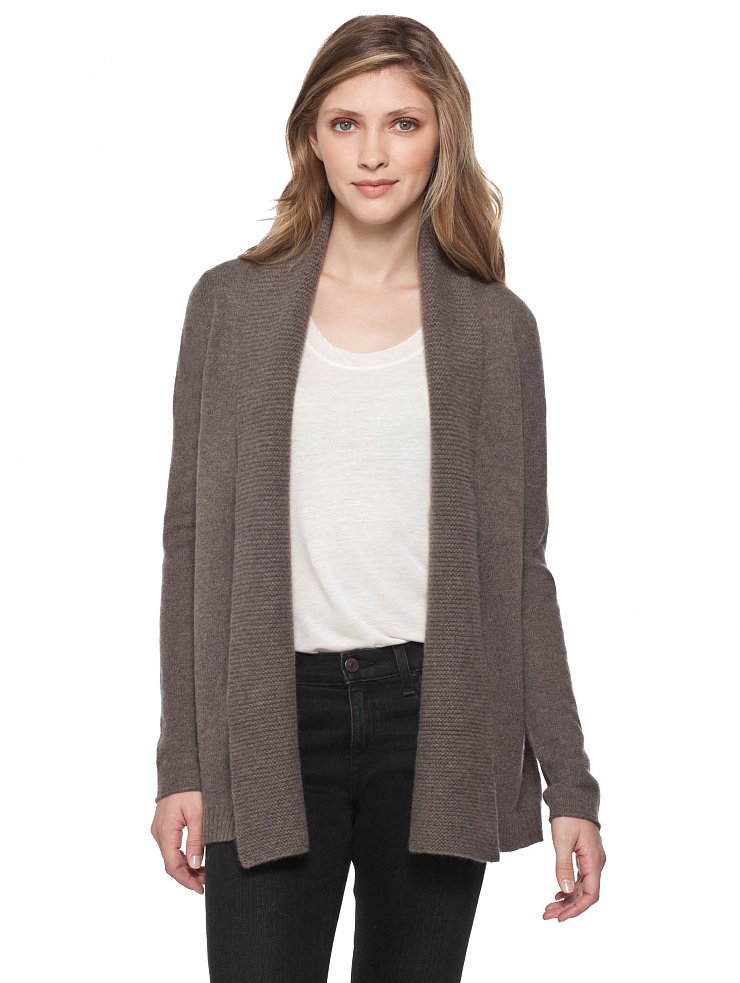 Justify indulging in White + Warren's Cashmere Link Stitch Collar Cardigan [1] ($395) with the knowledge that it'll do double duty as the most luxurious nursing cover.
Rachel Roy Zip-Front Dress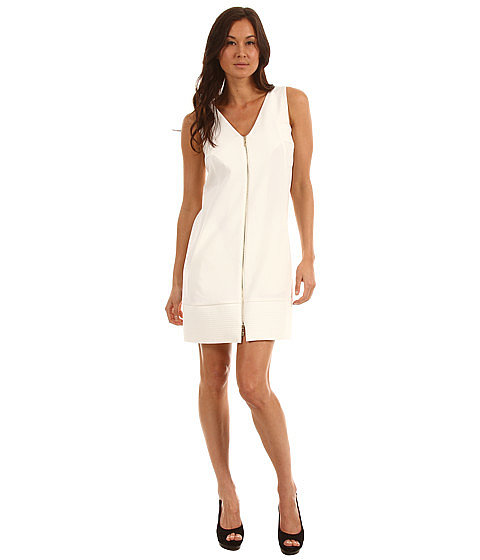 While most women on maternity leave don't find themselves rushing for the perfect cocktail dress, once "real life" resumes, you're likely to need something a bit dressier. Whether it's for a night out on the town and feeding baby immediately before and after or a workday during which you'll be pumping, Rachel Roy's chic and easy Zip-Front Dress [2] ($175, originally $348) is a great easy-access choice (plus, it's on sale!).
Banana Republic Gemma Wrap Dress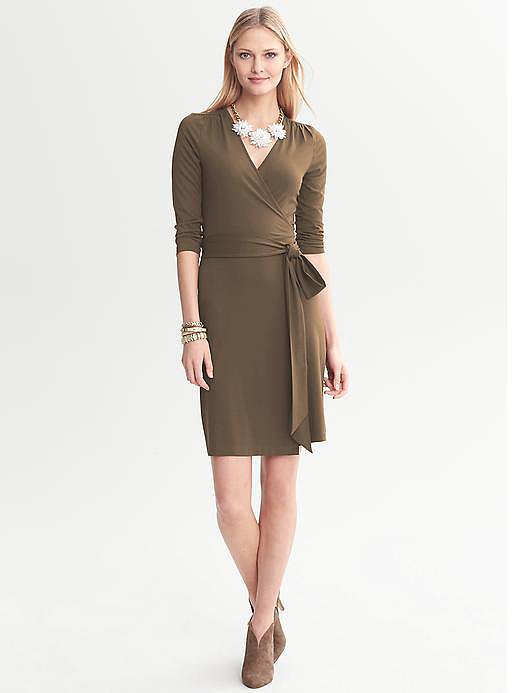 A wrap dress is a great solution for nursing mamas. Banana Republic's Gemma Dress [3] ($98) comes in eight solid shades, plus a few patterned options, and is sure to become a wardrobe workhorse that you'll find yourself reaching for again and again.
Eberjey Gisele Sleepshirt
For the ultimate in feminine, comfy loungewear that's perfectly suited to nursing moms, I can't think of anything better than the Eberjey Gisele Sleepshirt [4] ($81).
Cosabella Suave Tube
Beloved lingerie line Cosabella [5] has come out with the most luxurious-feeling line of cashmere-blend loungewear. My favorite piece? The Suave Tube [6] ($80). It's not a two-in-one or a three-in-one; it's one piece that can be worn 14 different ways — many of which are superaccommodating for nursing mamas. Try it out; I promise you, you'll become addicted!
J.Crew Perfect Shirt
J.Crew's Perfect Shirt [7] ($75) lives up to its name. The well-tailored button-down comes in a bevy of patterns and styles, so whether you're heading back to the office or hanging at home, there's something to fit your style and taste.
Gilligan & O'Malley Nursing Cami
Target's Gilligan & O'Malley line makes the best nursing tanks [8] ($20). They're basic, comfy, allow for supereasy access, and won't break the bank — a good thing, since you'll want and need to stock up!
Vince Boatneck Striped Sweater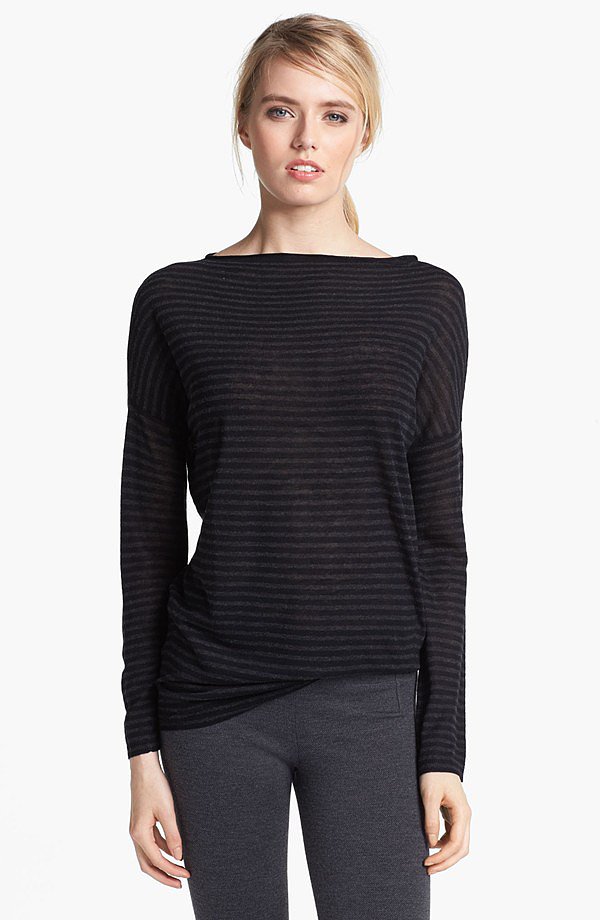 With temperatures dropping, an oversize, cozy sweater is a must have. Vince's Boatneck Sweater [9] ($111, originally $185) fits the bill, and when layered with a nursing tank, it will allow you to breastfeed in public without offering a peep show.