Beginning With Books Picks Best Books For Babies
Best Books For Babies List Announced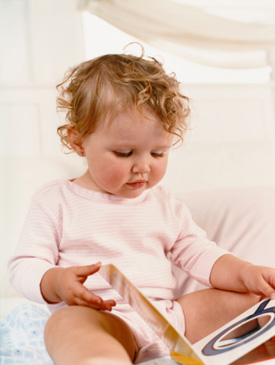 Reading to your lil one — even newborns — for just 30 minutes a day can inspire a love of reading that can last a lifetime. But finding a book that will entice the littlest tots to listen, rather than eat their books, can be a challenge.
Gwyneth Paltrow
and Julianne Moore
recently shared their kids' favorite books
, but now the Beginning With Books organization has polled librarians, child-development specialists, and other children's experts to put together a list of top choices for the youngest listeners with its 11th annual
Best Books for Babies
selections. Featuring books that sound good, are free from stereotypes, and encourage reader participation, the board books will enhance any growing library. Check out the selections below.